Contact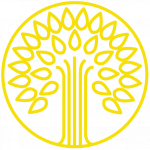 I'd love to hear from you:
206-387-3360      |       Send an email    
Please do not send confidential information using this form.
Office location: 1819 Central Avenue South • Kent • Washington • 98032
My office is #110 in Building "C" of the South Central Four Complex ("SCIV " on the sign).  The complex is located on the west side of Central Ave. S, just south of S. 266th St.  Building "C" is the 2nd building south of 266th facing Central Ave. Come in the main entrance (under the "SCIV Building" sign) and turn down the hallway toward the north end of the building.