About
Arthur (Archie) Levine, MA, LMHC – Licensed Mental Health Counselor & Certified Clinical Hypnotherapist
I am a Washington State Licensed Mental Health Counselor & certified clinical hypnotherapist serving clients in South King & North Pierce counties. I see therapy as a journey that we take together, a journey to help you heal, grow, and create the changes that you want for yourself in order to help you overcome your challenges and achieve your goals.
Treatment Approach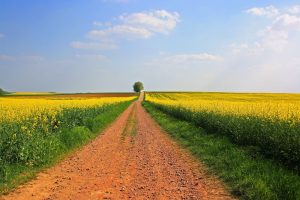 "Each person is a unique individual. Hence, psychotherapy should be formulated to meet the uniqueness of the individual's needs, rather than tailoring the person to fit the Procrustean bed of a hypothetical theory of human behavior." ~ Milton H. Erickson, MD
I use a variety of approaches to address each client's unique needs. In my experience, it is important to engage the conscious mind and the unconscious mind in the process of healing and transforming the individual.  The therapeutic approaches we use will depend on your temperament, preferences, and goals, and may change from one session to the next.
Our approaches may include:
Supportive psychotherapy
Cognitive Behavioral Therapy
Mindfulness & Meditation exercises
Hypnotherapy
Neurolinguistic Programing (NLP)
Thought Pattern Management
Psychophysical exercises
Before we use any specific approach, especially hypnotherapy, NLP, & Thought Pattern Management, it will be thoroughly explained and all your questions will be discussed. It is important to me, and important for successful therapy, that you understand what we are doing, why we are doing it, and that you are completely comfortable with the idea of using these approaches.  You will not be pressured to do something that you are not comfortable doing or does not feel right to you.
"What lies behind us and what lies before us are tiny matters compared to what lies within us."

– Ralph Waldo Emerson
Education & Credentials:
License #: LH00006060
License State: WA
Practicing Since: 1987
Education: I earned a BA in Psychology in 1979 , and my MA in Dance/Movement Therapy & Counseling in 1987. Since graduating, I have had hundreds of hours of training in hypnotherapy, NLP, & Thought Pattern Management as well as Cognitive Behavioral Therapy, Solution Oriented Therapy, & several other therapeutic approaches.