Welcome
Asking for help is a sign of strength.
We all have struggles at various times in our lives, and sometimes they can get pretty intense. Sometimes it's just a situation that is stressing us out, sometimes it's feelings that we can't control, or sometimes we just get stuck repeating the same dysfunctional pattern over and over. It takes courage & strength to seek help when we just can't seem to get past whatever the problem is & set things right on our own. Take heart, have courage, ask for help. Recognizing you're having a problem and want to make a change is the first step, asking for help is the first hurdle. Then it begins to get easier.
---
Please contact me to discuss how I can help you.
206-387-3360     |     Send Email
I look forward to helping you make the first step toward healing, growth, and change.
---
The Benefits of Therapy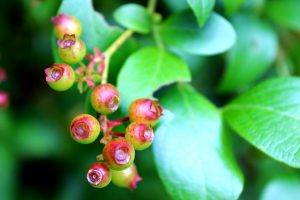 Psychotherapy can be an effective way for you to get the support you need and learn the skills to overcome the challenges you face. By engaging in therapy, you are taking responsibility and action to change what no longer works in your life. Many studies over the years have shown that therapy is effective in helping people cope with life's challenges, heal from traumatic experiences, & change unhealthy or dysfunctional emotional and/or behavioral patterns.
As a licensed professional counselor, it is my honor to assist you in exploring your core issues and move toward a healthy, fulfilling life. I use a variety of therapeutic approaches, including Person-Centered Supportive Psychotherapy, Brief Solution-Focused Therapy, Cognitive-Behavioral Therapy, Hypnotherapy, and Psychophysical exercises.  I will work with you to create a treatment plan that will respect your individual needs and unique circumstances, and move you quickly toward your goals.
It is also my hope that you will find our work together interesting, engaging, and sometimes even amusing. There may be times that you struggle with difficult emotions and shed a few tears. I will be there supporting you with these struggles, helping you through them to the point of release & healing.
*People use the terms "therapy", "psychotherapy", & "counseling" interchangeably.  "Hypnotherapy" is the use of a hypnotic state as a therapeutic tool.  For more information about what hypnosis is and  it can help you "+CLICK HERE+".
"Your present circumstances don't determine where you can go; they merely determine where you start."

– Nido Qubein